Insights, Information
and Random Musings
How and Where Will You Use AI?
M&A AI IT Diligence.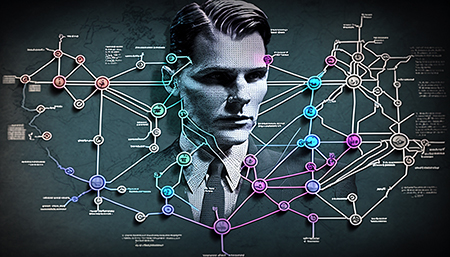 Mergers and acquisitions (M&A) IT diligence is a necessary component of many business acquisitions. The purpose for conducting an IT diligence is to ensure that the acquiring company has a clear understanding of the IT environment, including infrastructure, applications, staffing / capabilities, contracted IT service providers and cybersecurity. With the rapid advancements in AI technology, it is now a regularly utilized and valuable asset for conducting IT diligence. Following are several key areas in which AI is already supporting IT diligence:
Automated analysis: AI's ability to analyze large amounts of data, interpret and, provide insights into key IT functionality and historical performance is allowing organizations to make quicker and better informed decisions.
Network mapping: AI's automated discovery capabilities allow it to support diligence by map out the IT environment, including network infrastructure, hardware, software, and applications. This provides a comprehensive view of interconnectivity and dependencies.
Cybersecurity analysis: Cybersecurity vulnerabilities and risks inherent in an organization's IT system can be identified and analyzed by AI. One outcome is a comprehensive set of recommendations which can then be further analyzed for degree of risk and the cost to mitigate.
Data center analysis: Data center environments, including performance, availability, and scalability are common AIIT diligence targets. Ai can then be utilized to produce improvement recommendations supported by models illustrating future state performance.
Application analysis: As is the case for evaluating networks, AI can analyze applications for potential security vulnerabilities, response time, repetitive points of failure and general performance. provide recommendations for enhancing security.
Risk analysis: AI can identify potential risks associated with the IT environment and provide insights into how to mitigate them.
Cloud migration analysis: AI is a powerful tool capable of analyzing the prospective acquisitions IT environment for readiness to migrate to the cloud. The outcome of these analysis typically touch on cloud optimization strategies. application dependencies that must be resolved and identifying specific future state needs associated with the consolidated organization's joint business requirements.
IT integration: One area particularly fraught with issues, landmines and stakeholder resistance is determining an effective path for integrating two or more organizations post acquisition. AI can provide insights into key application dependencies that must be resolved and identifying specific future state needs associated with the consolidated organization's joint business requirements.
Asset tracking: AI can provide quick, high quality output specific to identifying and tracking IT assets, making it easier to identify, locate and manage them post-merger.
Performance analysis: AI's ability to ingest and process large quantities of data and disparate sets of data at that, provides a significant time savings element to the IT diligence process. From that data AI provides insights into IT performance, including application performance, network performance, and hardware performance, helping organizations identify areas for improvement.
None of the areas discussed to this point are new territory that necessarily requires AI's capabilities to address. They are your basic IT due diligence task list. How AI is changing the game for M&A IT diligence is that it can do these tasks, more quickly and accurately and in some instance can and does call out connections that are not obvious or simply missed by today's human practitioners. In leveraging AI-powered tools and strategies, organizations can analyze IT data faster, identify potential risks and issues, and provide recommendations for improving the IT environment, making the M&A process smoother and more efficient. What are your options for incorporating AI into your M&A IT diligence process?